Master Bedroom Design – Decorating the Master's Bedroom is Always Fun
One of the key elements of the house is the master bedroom. It's one of my favorites, a complicated room to design but a fun and fulfilling experience for me. What I like about decorating the private room is that I get a chance to get to know more about my clients. I believe their personal room is a mirror of their life story, personality, and taste.
Master Bedroom Design in Malibu, Pacific Palisades and Santa Monica
In designing a master bedroom, I see that it greatly resembles my client's preferences. For the wall treatment, I suggest to keep it calm and neutral to promote a good night's sleep. Loud colors and bold patterns may keep the mind distracted.
One can simply play with wall treatments by adding a darker hue to intensify the room's focal point – which in this photo is the bed. The dresser is made from custom wood with a distressed finish which adds a little charm on the room. The lighting fixture is grand and eye-catching. It creates an undeniably dramatic effect at night because of the lamp's shade.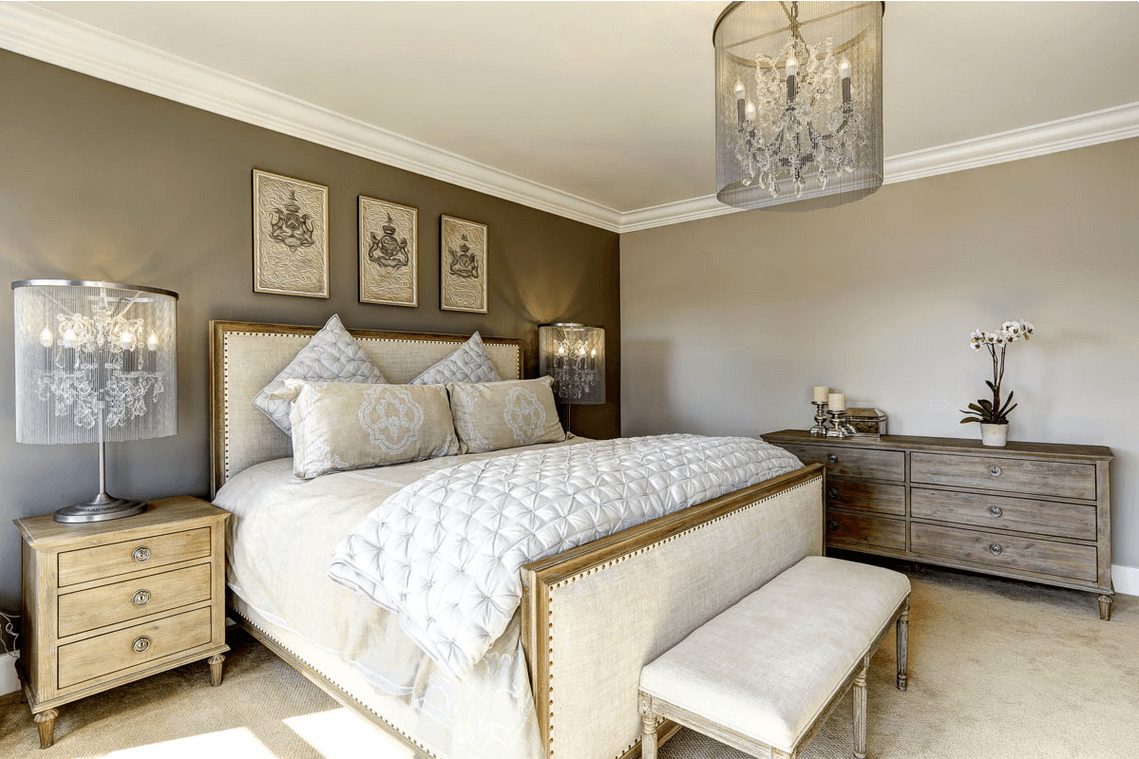 I strongly recommend in investing on a high-quality mattress that can provide maximum comfort. My store, Architexture, offers quality and custom-made beds to satisfy our client's needs in comfort and sleep. It's worth every penny as it can withstand wear and tear overtime.
Every piece of furniture and accessory found in the master bedroom design should work and blend well together. It's one of the reasons why I recommend using neutral palettes for walls and flooring. It allows the homeowner to play with prints and colors without having to compromise the overall aesthetic of the room.
My clients can easily revamp their room by simply changing the wall treatments, bed sheets, comforter and pillow cases. Textures, colors, and patterns can be applied as seen in this room. You can purchase sets of pillowcases, blankets, and comforters in department stores. Custom window treatments as in Roman shades or draperies are very important to give the room a finished look. At Architexture, we offer that service to custom design and manufacture window treatments for each client.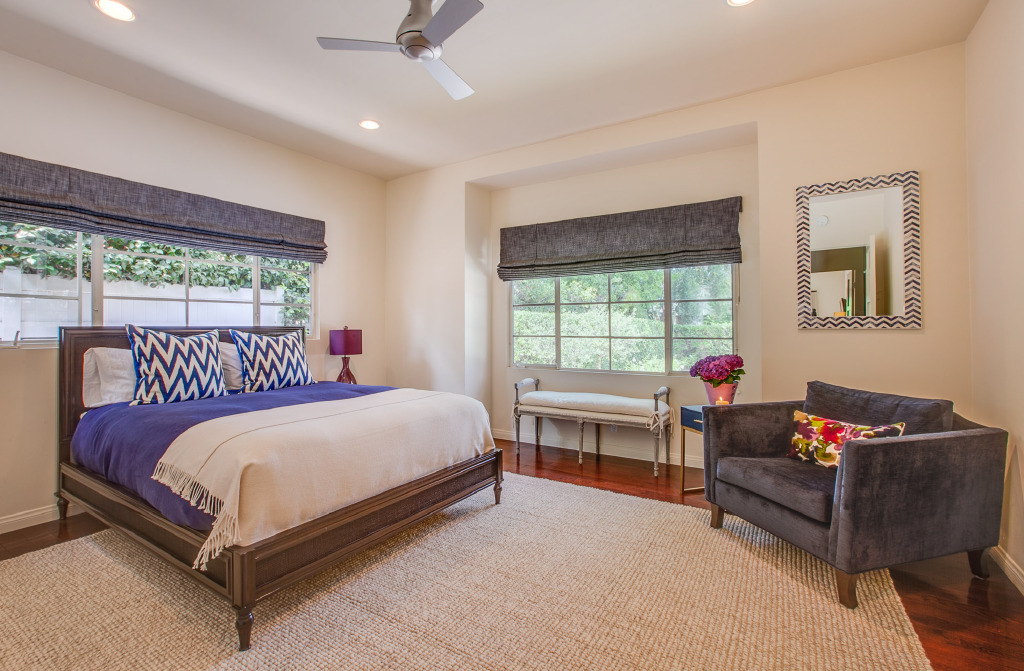 In decorating my client's master bedroom design, I always introduce colors to bring the room to life. A batik designed mirror and pillowcases gives the room a distinct pattern that's subtle to the eyes. I also added a vase with freshly picked flowers to make the room cheery. Plus a little bit of texture, through the light brown distressed rug and a side chair is made from microfiber velvet fabric.
Designing the master bedroom is a thrilling and complex job to do. You make sure that you meet the client's demand and be able to deliver a room that is suitable for relaxation and sleep.