Interior Design Services Woodland Hills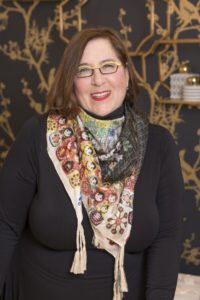 Malibu Interior Designer, Abby Rose focuses her practice in Malibu, Studio City, Pacific Palisades, Santa Monica, and in greater Los Angeles CA.  In addition to her interior design service, Abby owns an interior design furniture store in Woodland Hills, CA named Architexture.  ARCHITEXTURE came into being because Abby Rose – a former fashion designer for 25 years – sought new and exciting design challenges.
Abby Rose, Interior Designer, succeeded in this by transferring her extensive knowledge and experience in design from the world of fashion to that of interior design. And, interestingly enough, that background provided her with a unique and valuable perspective in this new world! Or, as she would say, "Pulling together a beautiful and functional room is not all that different than creating a fabulous outfit!"
For the past 20 years, Abby has been a top Los Angeles interior designer and the owner of ARCHITEXTURE, a Woodland Hills custom and designer furniture, furnishing, and decorative accessories store.  Today, Abby remains as passionate about interior design as she once was about fashion.
Full-Service Interior Design
Abby provides full-service interior design whether creating an entirely new home, a remodel or revamping individual rooms. Her objective is to create an environment that enhances space and provides the client with both comfort and style.
She works with what the client already has and often visits their home to help them arrange and decorate a room or rooms or aid them in completing what has already been started. Of course, a redesign project involves the creation of floor plans, the choosing of color schemes, paint colors, wall treatments or wallpaper, furniture styles, fabric selection for upholstery and window treatments as well rugs, lighting and flooring.
Design Philosophy
A room – as well as a home – must be viewed in its entity. For this reason, Abby provides clients with a full range of interior design services that include every aspect family-friendly home design. Always mindful of client's style and budget.
The relationship between the designer and the client is very important, and Abby prides herself on being sensitive to client's wishes and personality. A very personal relationship develops, and it is important to understand each client in order to make sure that they are happy and comfortable in their home when the project is completed.