Small Area Space Hacks – How to Make Your Room Appear Larger
Many people these days chose to live in small houses, rooms or apartments. People want small area spaces to take advantage of the practicality,  the lower cost, and easy maintenance. But those small areas become very unpleasant interiors if you are not careful. Here are a few suggestions and small area space hacks that I can give as an interior designer to keep the home livable:

Re-organize and de-clutter
Have you noticed that too much stuff or unnecessary clutter makes your room look messy and cramped? It's time to organize all your things according to its function and usability. Throw away clutter or hold a yard sale. For storage, you may use racks, cabinets or built-in organizers to keep your valuable items safe. This trick can instantly make your room more spacious and neat.
Consider the size of your furniture
Always keep in mind the size of your living space before purchasing new furniture. If you have a small apartment, you can always go for smart furniture that is small yet stylish and functional. As much as possible, avoid big, chunky sofas that can take a lot of room space in your cramped home.
Go for soft and light hues
Choosing soft, light hue tones can make any room appear bigger and brighter. Neutral colors such as beige and cream for the wall are your best options. To put an accent into your room, choose furniture or decor accents with bold colors to introduce life.
Light it up!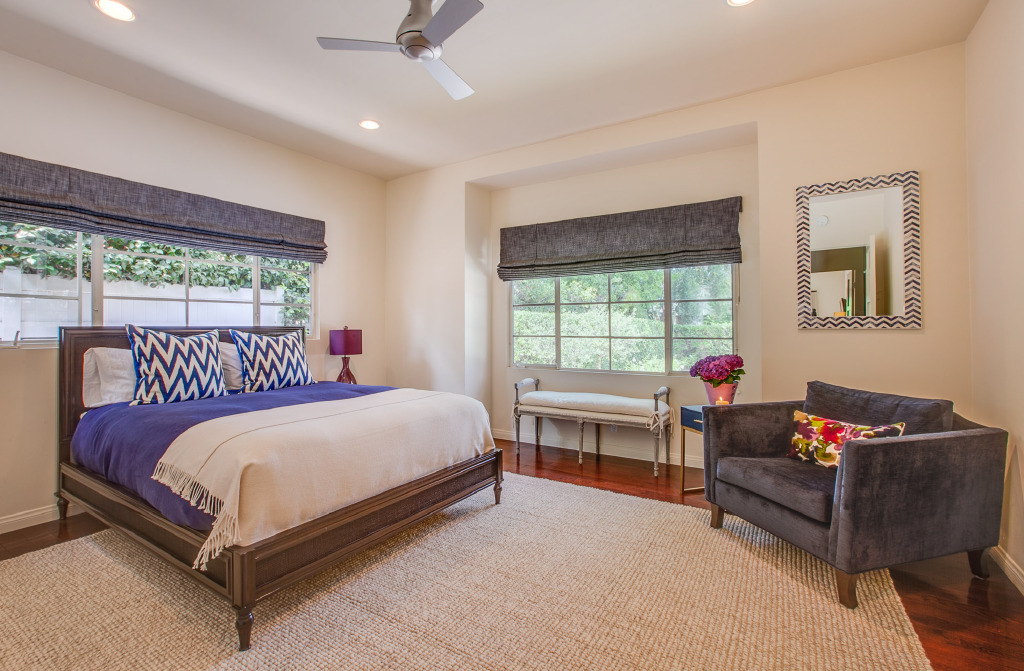 For a small space, light all corners of your room! You can use ceiling lights, chandeliers, and wall lamps to utilize walls and save space. A well-lit room can create a bright and full effect. Keep your window treatments minimal to allow natural light to enter the room.
Use Reflective Surfaces
An over-sized mirror can make the room look larger. It can create a feeling of wider space and an illusion of more space. Using large framed mirrors is an old trick to make small rooms appear larger and wider. It can also contribute additional lighting in the room because of light reflection and glare.
Use your imagination and creativity to redecorate or to design your space. We have skilled craftsmen who can build a customized bed, shelves and other pieces of furniture that will reduce space consumption. Look for magazines that showcase small bedroom ideas and furniture to help you in your home redesigning project. As a professional Malibu interior designer, I can also contribute ideas and give you expert advice on the interior design of your small home.