2019 Pantone Color is Living Coral
Living Coral, a bright coral color, is the 2019 Pantone Color of the year. Pantone, a U.S. Corporation, is best known for its PMS (Pantone Matching System), a patented, standardized color reproduction system used in a variety of industries including, graphic design, product, and packaging, home furnishings, fashion, industrial design and so on.
One of the business units within Pantone, the Pantone Color Institute, provides several functions that includes:
Understands color psychology
Undertakes color consulting
Forecasts seasonal, global color trends
Helps companies choose colors for their products and their brand's visual identity
Highlights top seasonal runway colors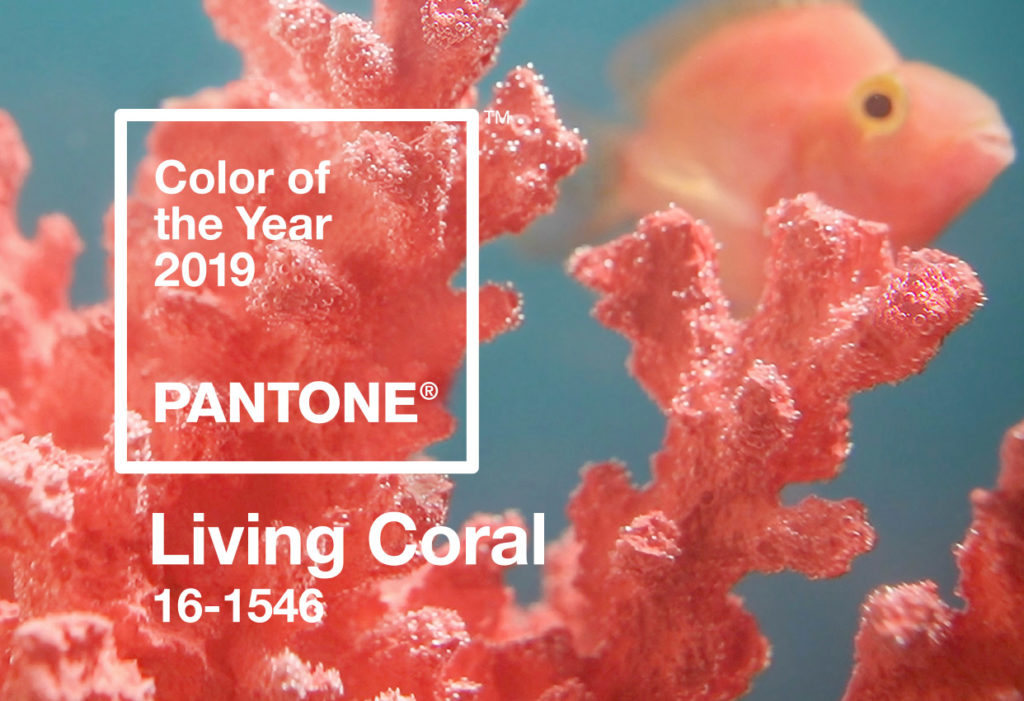 2019 Pantone Color of the Year – Living Coral
For the past 20 years, Pantone has been coming up with the Color of the Year. The experts at Pantone arrive at a decision on the Color of the Year after going through a rigorous selection process which depends on the color influences on:
New technologies, materials, textures, and effects that impact color
Popular travel destinations and traveling art collections
New artists, fashion, all areas of design
Trends in the entertainment industry and films in production
Social media platforms
Upcoming, popular sporting events
The 2019 Pantone Color
In 2017 the Pantone Color of the Year was Greenery, in 2018, Ultra Violet and in 2019 it is Living Coral. Living Coral is a vivacious color that holds your attention and evokes powerful images of how coral reefs provide shelter to a 'diverse kaleidoscope of color'.
According to Pantone, Living Coral,
is an animating and life-affirming coral hue with a golden undertone that energizes and enlivens with a softer edge
it embraces us with warmth and nourishment to provide comfort and buoyancy in our continually shifting environment
it is "sociable and spirited" and "welcomes and encourages lighthearted activity."
it stands for optimism, blissful pursuits and personifies modern life and our desire for playful expression.
it is found in our natural surroundings and also has a good presence within social media
Going by this, you can draw your living room inspirations from the 2019 Pantone Color of the Year, Living Coral. As it is a color that encourages human interactions, it seems to be a perfect fit for your living room. Architexture Interior Design provides full-service interior design services can be contacted to help design your dream living room around the 2019 Pantone Color of the Year. Reach out to us at 818-760-3399 or use our contact form to make your dream interiors a reality!