Storytelling through Interior Design and Decorating
Have you ever thought about how interior design relates to storytelling? Every person we see, meet, and greet has his or her story to tell. The way they look and how they dress can be a medium of their expression, outlook on life and a glimpse of their identity. The same goes for their homes; they serve as a mirror of their personality, the things they love about life.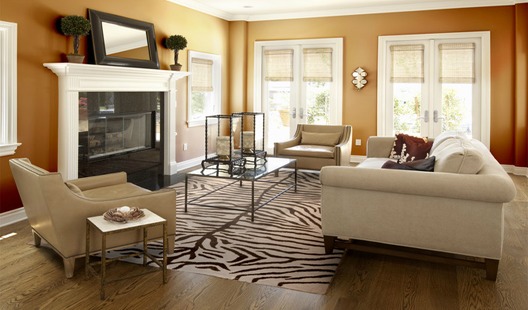 My job as an interior designer is to help clients materialize their story – not mine, but theirs. It makes decorating fun and exciting because I get the chance to listen and know more about them, their passions and beliefs.
I do collaborative work with my customers and create a home interior that displays their personality, taste and reflection of their life. It is so important to understand the lifestyle of the client. How is a particular room going to be used?
Many times have I had clients say they don't want to design a room around the TV. But if that's the activity they do in that room, they will be more comfortable if the seating makes TV watching comfortable.  It's my job to know the right questions to ask to make sure at the end of the project the rooms not only look beautiful but feel right for the way the client lives in these rooms.
Each person finds different colors appealing. Some people want everything neutral. They don't even want accent colors in their rooms that are not neutrals, as in white, cream, beige, taupe, gray or brown. For these clients, I have to make sure there is enough pattern and texture to give the room enough visual appeal. Other customers like so much color that it is necessary to rein them into the idea that a lot of colors is wonderful if the right combination of colors is used. I have a particular love for the use of color in interior design that stems from my time in the fashion industry.
A favorite part of my job as an interior designer is getting to know my clients and getting to understand their likes and dislikes to create a beautiful environment that reflects what makes them happy. By listening to their story, I can glean the memories, moods and philosophies that make their lives unique.  Then we work together to express this in their home interior design.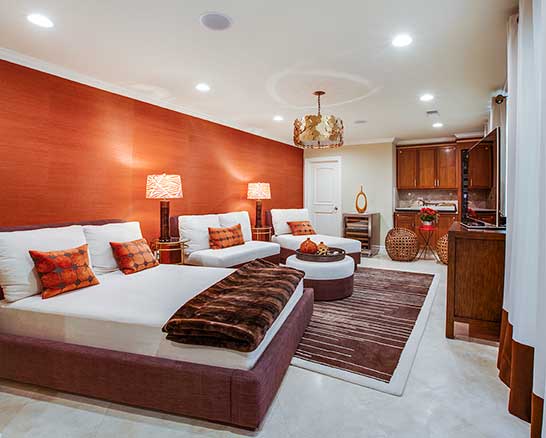 Another element to consider is the type of style each client wants. For example, the room below is traditional in style, but not stuffy or outdated looking. It is important when designing traditional style rooms to remain mindful in keeping it fresh. In the room below, the pattern mix and color choice are elements that keep this traditional design looking fresh. Other clients prefer contemporary or transitional style. The choosing of furniture and accents will also reflect whichever style suits that particular customer.
Personally, I love an eclectic approach in interior design. It makes the space more inviting, bursting with life through different fabrics, prints, patterns, and colors. However, there's a certain balance and beauty behind this approach. Just as in life; everything can be jumbled, with a lot of trails, and ups and downs, but the beauty lies in how one lives through it happily.